One of the most common reasons for missed workdays in the US is back pain – up to 40% of all missed days.
So when you are repeatedly sidelined by lower back pain, we can reassure you that you are not alone.
Some statistics even say that back pain is the most common medical issue in the USA.
Around 25% of adults in this country experience at least one day with back pain in a 90 day period.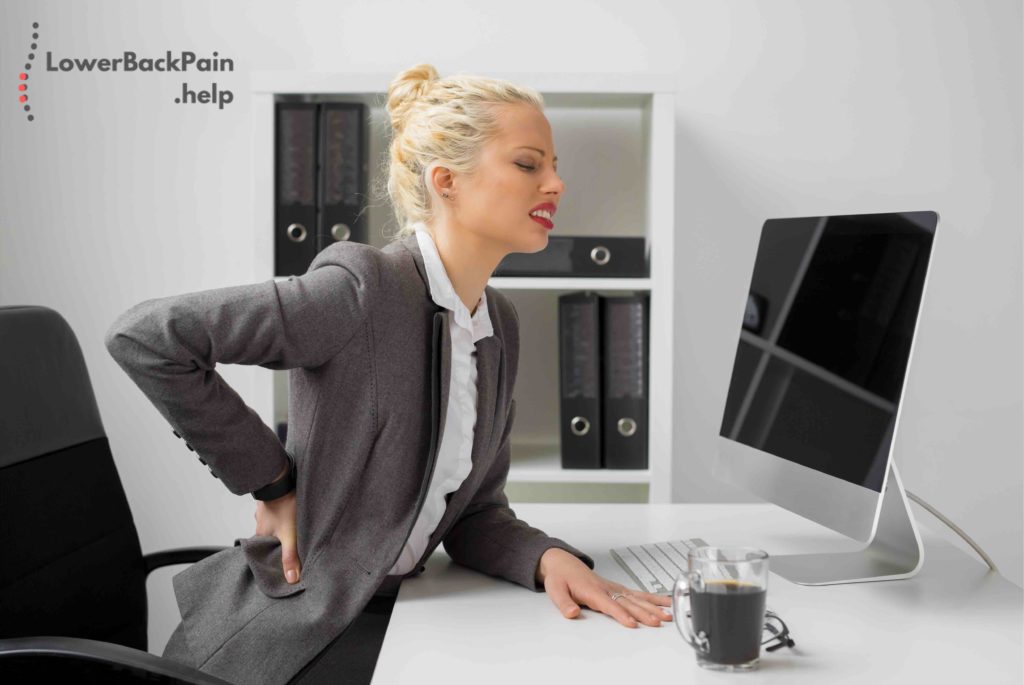 Don't lift heavy items
Also, the work you do itself may put you at danger: Some functions need you to lift heavy masses.
And then there are the regular office jobs that require you to sit at a desk for 8 hours or longer. Both of which will eventually lead to back pain.
How to talk to your Coworkers about your Pain
There are many reasons lower back pain is problematic at work – but one of the most important ones is that the pain itself is invisible to your co-workers. And what they do not see might get forgotten over time.
At the same time, you might believe that it is normal to quietly grieve rather than attract attention to yourself, but eventually, you will need to break through the quiet to get both emotional and physical support.
We would suggest that, before talking to anyone at your workplace, you should get a diagnosis by your doctor.
Your doctor can review the root-cause of your back pain and give you guidance on how to manage it.
A confirmed diagnosis will help you when speaking to your co-workers and also help you when requesting modifications of your workplace so that you can be productive in your job.
Here are some tips on how to get through your day in the office:
– When your lower back pain is acute, you should sit down as little as possible. As a rule of thumb, you can remember not to sit longer than ten minutes. After this time stand up for at least one minute and maybe walk around a little bit.
– Sitting on a soft and low couch is going to make your back pain even worse. Try to avoid it at all cost. If you have a meeting in a room with a sofa and there is no other place to sit tell your Co-workers that you would like to stand up during the meeting if possible because of your back pain.
– Positioning your office chair in the right position is not always as easy as it sounds. You should adjust the seat so you have a curve in your lumbar back region and your hips are lower than your kneecaps.
Also, remember your posture: have your shoulds tall and make sure your head level is over your spine.
Your feet should be flat against the floor (and use a footrest if you can not reach the floor).
Finally, your eyes should look straight forward when working with a computer screen. Try to avoid to look up or down.
Because the right posture is so important, we have created an infographic that you can download.